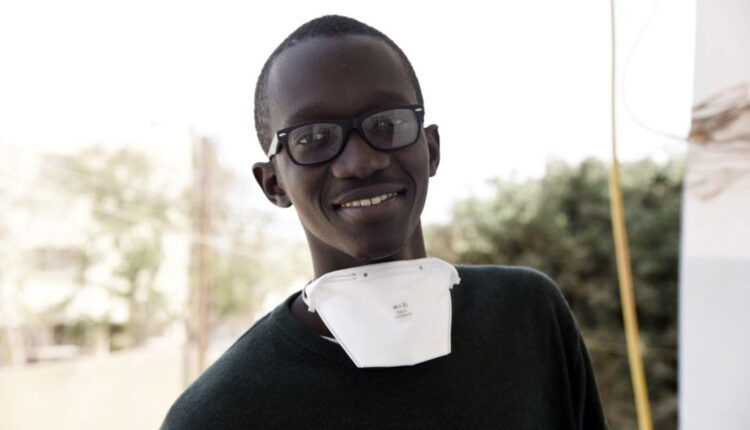 Reading Time:
2
minutes
ADF STAFF
A trip to the doctor in Dakar, Senegal, could mean meeting first with "Dr. Car," a remote-operated robot that will take your temperature and vital signs before you see a human physician.
Dr. Car was developed by students at Senegal's Ecole Superieure de Polytechnique to gather important patient data while minimizing a medical staff's potential exposure to COVID-19.
"At a certain point … we realized that medical equipment was limited," 23-year-old Lamine Mouhamed Kebe, told Agence France-Presse (AFP).
Kebe and his team from one of West Africa's best engineering and technology schools stepped up by developing Dr. Car.
The robot is guided by a camera and controlled via an app. It lets doctors communicate with patients, potentially letting them treat people remotely in hard-to-reach rural areas and in urban clinics.
In the months since it was launched, Dr. Car has undergone upgrades to improve its performance, Momar Sourang, one of the students working on the project, told ADF.
"This version will be more improved and will include more features," he said. "Compared to the old version, we have modified the robot's mobility mechanism. We have also added a communication interface between the patient and a doctor, but also sensor to collect information on the patient's constants."
Dr. Car began as a small moving trolley that could carry medical equipment or patients' meals. Local doctors asked the designers to add mechanical arms that could carry out medical tests.
Abdoulaye Bousso, director of Senegal's Health Emergency Operations Center, told AFP that making Dr. Car more interactive could cut down on the use of expensive bibs and gowns that must be discarded after use.
Dr. Car has added to Senegal's reputation for response to the COVID-19 pandemic. Researchers at the Pasteur Institute in Dakar are developing a COVID-19 test that cost $1 and takes about 10 minutes to produce results.
Judd Devermont, director of the Africa program at the Center for Strategic and International Studies, a nonpartisan foreign policy think tank, praised Senegal in an interview with USA Today. He said Senegal has succeeded thanks to quick action, clear communication and its experience with Ebola in 2014.
"You see Senegal moving out on all fronts," Devermont said, "following science, acting quickly, working the communication side of the equation, and then thinking about innovation."