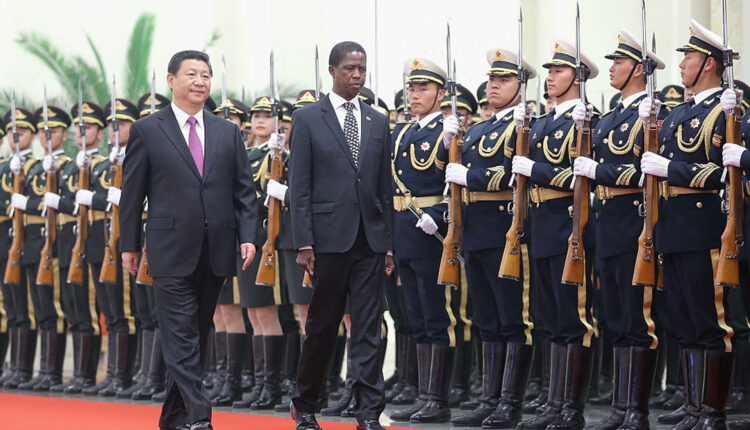 Zambia Seeks Delays in Repaying Some Foreign Debt
Reading Time:
3
minutes
ADF STAFF
Facing twin crises of COVID-19 and mounting debt, Zambia recently asked some of its creditors for a pause in repayments until April. This makes it the first African nation to possibly default on a debt obligation as a result of the pandemic.
Whether Zambia actually defaults will depend on the kind of deal it can negotiate with its creditors, according to Irmgard Erasmus, senior financial economist with South Africa-based NKC African Economics.
"Failure to pay within the stipulated grace period (typically one month) constitutes a default," Erasmus told ADF in an email. "An arrangement with creditors before that time would likely be interpreted as a distressed debt exchange. Both these actions would elicit credit rating downgrades according to rating agencies' methodological framework."
President Edgar Lungu requested the delay in September because his government could not come up with the $120 million payment on a $3 billion Eurobond debt. Financial experts see that request as potentially the first step defaulting on all or some of the country's nearly $12 billion in foreign debt, most of which is held by Chinese creditors.
Since the rise of the COVID-19 pandemic earlier this year, nations across Africa have struggled with the twin burdens of caring for their citizens and continuing to pay off foreign debts. But few countries are struggling as much as Zambia.
The country's debt is seven times what is was a decade ago, with much of that debt tied up in Zesco, the national power company.
Zambia has reported about 14,700 COVID-19 infections and 332 deaths, higher than all its neighbors but South Africa. The strain of caring for those patients has been complicated by a drop in the international demand for its primary export, copper.
Zambia is the continent's No. 2 copper producer. The metal makes up 70% of Zambia's revenue from exports. A combination of higher taxes and lower demand has put a major dent in copper production and revenue.
Zambian Finance Minister Bwalya Ng'andu on September 25 reported the country's 2021 budget would show the economy shrinking by 4.2% as its foreign debt rose. Zambia issued bonds to help pay for its needs related to COVID-19, but then used some of that money to pay down other debt — an approach analysts at NKC Africa Economics described as part of "the 'rob Peter to pay Paul' conundrum that Zambia is currently facing."
"In turn, any hopes for a roadmap towards Zambia's debt overhaul and consolidation plans were dashed," NKC reported in its analysis of Ng'andu's budget announcement.
Donor nations to the International Monetary Fund (IMF) and members of the G-20 international economic forum earlier this year offered blanket suspensions on publicly funded debt for the rest of 2020. The G-20 meets in October to consider suspending repayments on privately held debt as well.
The G-20 action in April helped Zambia pin down an eight-month suspension on its public debt held by G-20 members. As part of that agreement, Zambia has to seek similar terms from private lenders, Finance Ministry Secretary Mukuli Chikuba told Bloomberg.
China, Zambia's largest creditor, went along with the earlier G-20 action and forgave small public loans to African nations. But the bulk of China-related loans to Zambia and elsewhere come through Chinese banks and other institutions that may be reluctant to take the financial hit.
Defaults or delayed payments are likely to put a strain of Africa's relationship with China, Elling Tjønneland, a senior researcher at CHR Michelsen Institute, told Africa Business Magazine.
"The whole crisis that we are witnessing poses a number of new challenges for China's role in Africa," Tjønneland said. "Quite a number of African countries are not in a position to service their debts. For China, it is not going to be possible to find solutions to the debt crisis for countries like Zambia without the traditional lending agencies and the multilateral development finance institutions and countries like China finding common ground."
Angola, for example, recently negotiated $6.2 billion in debt relief over the next three years with its Chinese creditors, thanks in part to help from the IMF. Zambia may try something similar, NKC's senior financial economist Irmgard Erasmus told ADF.
"We believe that Zambia will seek to emulate the success of Angola in its discussions with Beijing, although (the Zambian capital) Lusaka is missing the critical linchpin of having the IMF in its corner," Erasmus wrote in an email. "We expect aggressive lobbying from Zambia's side to restructure project loans, which should include requests for multi-year grace periods (deferral of principal payments)."