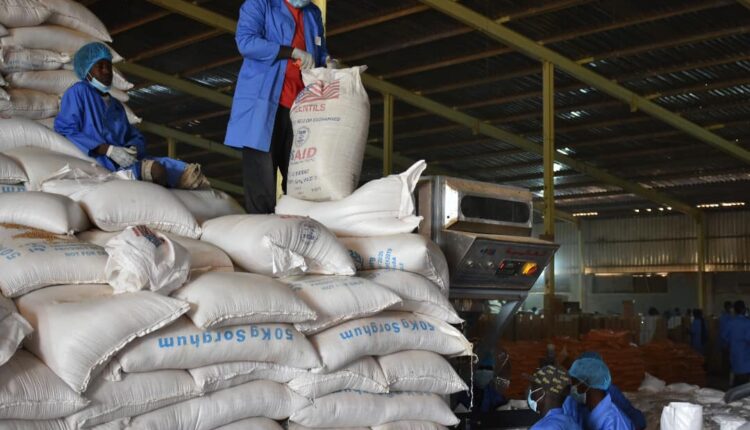 Reading Time:
2
minutes
ADF STAFF
As COVID-19 continues to spread across Sudan, the U.S. government has sharply increased its financial support to help that nation combat rising numbers of infections.
The U.S. Agency for International Development (USAID) announced an additional $5.7 million to support Sudan's mitigation efforts, bringing the total commitment to the fight against COVID-19 to $24.1 million.
Lt. Gen. Abdel Fattah al-Burhan, head of Sudan's 11-member Sovereign Council, voiced Sudan's appreciation for the support, according to the Sudan Akhbar website. The Sovereign Council exists to help Sudan transition from the long rule of Omar al-Bashir and pave the way for democratic elections scheduled for 2022.
U.S. support to Sudan includes funding to strengthen clinical care, prevent infections in health-care facilities, communicate ways to prevent the spread of the virus, and expand sanitation and hygiene programs to generally improve health across the board. Nearly $700,000 is available for humanitarian aid to refugees sheltering in Sudan.
The aid package is a symbol of renewed diplomatic ties between the U.S. and Sudan after a 23-year disruption.
As Ramadan drew to a close in late May, Sudan's Federal Ministry of Health reported 235 new COVID-19 cases and 16 deaths, bringing total cases to 3,378 with 137 deaths and 372 recoveries, according to Radio Dabanga.
The list of confirmed infections includes Youth and Sports Minister Walaa El Boushi. Sovereign Council spokesman Mohamed El Faki placed himself in isolation after a possible COVID-19 exposure, Radio Dabanga reported.
Health Minister Dr. Akram Ali El Tom said the actual number of infections is likely higher than the official count because of the number of people who had violated social distancing measures. In an interview with BBC Arabic, he said he expected COVID-19 numbers to grow as expanded testing reveals new cases.
Among those pitching in to help are doctors who previously played leading roles in the protest movement to oust al-Bashir. Now they find themselves in a different battle, treating dozens of patients each day.
"People trust us because we were on the front lines during the revolution," Dr. Alshafie Hussein told the United Arab Emirates-based newspaper The National. "Now we have a duty to help our people again."