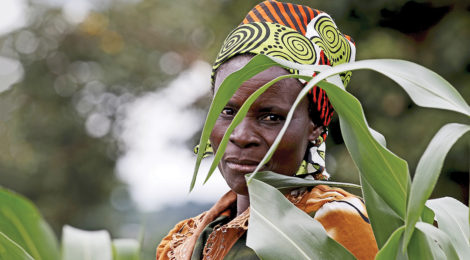 Malawi Calls on Army to Protect Forests
THOMSON REUTERS FOUNDATION
Malawi's government is trying a new strategy to protect its fast-dwindling forests: sending in the Army.
With deforestation threatening the capital's water supply, the government has launched 24-hour military patrols of the country's major forests. Soldiers are authorized to arrest loggers and confiscate their equipment, said Sangwani Phiri, a spokesman for the Ministry of Natural Resources, Energy and Mining. The move is "a bid to avert unwarranted illegal cutting down of trees," he said.
The strategy of calling on the Malawi Defence Forces (MDF) is one that mimics strategies of other southern African countries, including Botswana and South Africa, and is common practice in parts of other countries, including India and Vietnam, he said.
Malawi's government estimates that the country's 3.4 million hectares of predominantly natural forests are being depleted at a rate of 1.8 to 2.6 percent annually, largely for charcoal production.
"We are targeting all forest areas across the country, but we are starting with the Mua, Livulezi, Dzalanyama, Viphya and Mulanje Mountain forests, whose rate of depletion has been worrisome," Phiri said.
The deployment comes after what he described as a successful pilot program in the vast Dzalanyama Forest, which spreads across the Central Region districts of Dedza and Lilongwe. The program began in February 2015.
Lt. Wilned Kalizgamangwere Chawinga of the MDF Public Information Office said troops planned to conduct patrols 24 hours a day in the forests, as they have been doing in the pilot program.
"We detain illegal loggers and charcoal producers and snatch their vehicles and any other equipment used," he said in a written statement.
"We take everything confiscated to the nearest MDF installation, where owners come to claim them if they have appropriate papers or after paying fines to the Department of Forestry," he added.
The Soldiers also destroy charcoal kilns discovered in the forests. "Apart from patrolling the forests, confiscating equipment and detaining those involved in illegal logging, MDF Soldiers sensitize the public to the dangers of deforestation and encourage them to plant more trees," Chawinga said.
(

0

)
(

0

)