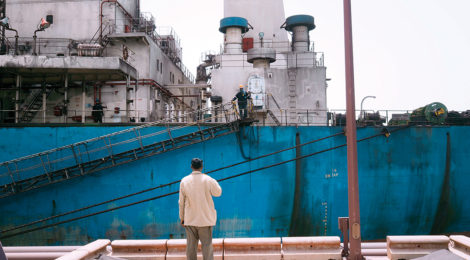 Mauritanian Authorities Seize a Ton of Cocaine
ADF STAFF
A joint effort by Mauritanian security forces led to the seizure of 1 ton of cocaine at the Nouadhibou seaport.
The Army, Coast Guard, military police and other police forces launched the coordinated operation at the port more than 400 kilometers north of the capital, Nouakchott, in August 2016 after authorities were tipped off that a vessel was carrying the drug, the North African Post reported.
The vessel's port of origin was not known, but authorities have launched investigations to identify accomplices.
Mauritania has become a main West African transit point for drugs bound for Western Europe. In April 2016, the Mauritanian Army seized 475 kilograms of narcotics from traffickers after a pursuit and gun battle, the Post said.
The United Nations Office on Drugs and Crime (UNODC) has launched its Regional Programme for West Africa 2016-20 and said it plans to emphasize stemming the flow of illicit drugs into the region.
"These challenges are a growing threat to development, peace and stability in West Africa, gradually crumbling the foundations of the rule of law, challenging progress in good governance, and jeopardizing the economic and social development of the subregion," said Yury Fedotov, executive director of UNODC.
(

0

)
(

0

)