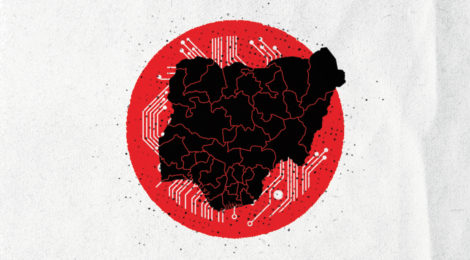 Nigeria Confronts Boko Haram
Tommy Victor Udoh | Nigerian Defense Space Agency
Since 2009, the extremist group Boko Haram has killed 20,000 people in Nigeria and displaced 2.3 million more. The group, which has pledged its support to ISIS, has used social media to recruit Nigerians to its cause. Nigeria has taken positive steps to undermine the group and its use of social media:
Financial intelligence gathering: The Bank Verification Number (BVN) program strengthens the security of banking transactions and improves national financial intelligence collection. This government initiative improves the detection of laundered money and shares information on emerging risks. Unique BVNs in Nigeria make it easier for banks to manage depositors' identities regardless of the number of accounts they have. The program has reduced the practice of depositors using multiple identities to launder money through various banks and accounts. With the BVN, banks can track irregularities within accounts. BVNs allow law enforcement agencies to focus on the recipient of the funds, rather than just the source.
Cyber security program: Nigeria has championed a national cyber security program that encompasses the Cyber Security Policy and Strategy and the Cyber Crime Law. The Cyber Crime law provides an effective, unified and comprehensive framework for the prohibition, prevention, detection, prosecution and punishment of cyber crime in Nigeria. This law ensures the protection of critical national information infrastructure, and promotes cyber security and the protection of computer systems and networks, electronic communications, data and computer programs, intellectual property, and privacy rights. It mandates that service providers retain all traffic data and subscriber information with regard to an individual's constitutional right to privacy and take appropriate measures to safeguard the confidentiality of the data retained, processed or retrieved.
Computer emergency response team: The Nigeria Computer Emergency Response Team was established to monitor and respond to security incidents within the nation's cyberspace. The proactive service protects and secures Nigerian cyberspace in anticipation of attacks, problems or event space rentals
Strategic online narratives: The strategic online narrative is a statement of identity, cause and intent, which the Nigerian government, the people and the armed forces are uniting behind in the fight against terrorism. The counternarrative for Boko Haram members, which is consistently disseminated, promotes a moderate form of Islam. It states that the Holy Prophet never killed innocent children or kidnapped women to promote the Islamic cause. It further enjoins them to be true Muslims and surrender or submit to the authorities, who will embrace and treat them well.
Social media crisis communication centers: They can monitor social media activities. The center involves civil society, the press, social media enthusiasts, young people, and nongovernmental organizations that share ideas and provide information to counter violent extremist ideology.
Detecting and preventing online terrorist activity: Nigerian security agencies have acquired modern technology to help collect information on terrorism. This technology enables the lawful interception of electronic communication when there are reasonable grounds to suspect that the content is required for the purposes of a criminal investigation or proceedings.
Public education: The government urges Nigerians to be vigilant and volunteer information to authorities to enable security agencies to prevent Boko Haram attacks. Similarly, tips for spotting a terrorist and forwarding information that can lead to an arrest are circulated online. Social media platforms are littered with sponsored dramatic sketches, as well as the use of comedy, musical clips, jingles, testimonies from surrendered and deradicalized Boko Haram members, and documentaries. Additionally, leaflets and factual press releases are distributed in Boko Haram-controlled areas and at civil-military cooperation activities, at the operational and tactical levels, in the areas of health care and infrastructure.
(

0

)
(

0

)