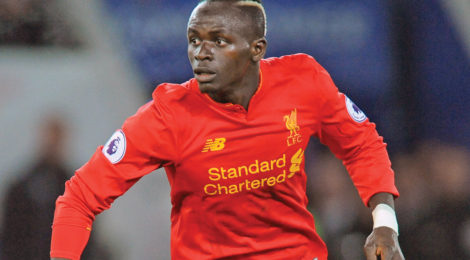 New Tournament Schedule Will Help African Players
BBC NEWS AT BBC.CO.UK/NEWS
African players will have a better chance to play for European clubs now that the Africa Cup of Nations will take place in the summer, say leading agents.
The tournament, held every two years, is being moved to June and July from January and February. Previously, Premier League clubs were among those who faced losing players midseason for weeks as they went to play for their home nations.
"It'll make my job easier as an agent. Clubs use it as an excuse not to sign African players," said Papa Agyemang. "They will become more attractive because teams won't be thinking about losing them every two years."
Changes to the competition, which will increase from 16 to 24 teams, were approved by the Confederation of African Football at a conference in Morocco.
Players have previously been caught between duty for their national team and clubs that employ them.
Saif Rubie, another agent who specializes in brokering deals for African players, said the tournament's timing had a bearing on transfer deals.
"Some clubs 100 percent told me they would not bring in a player if they were tied to the Cup of Nations. Now it will mean they don't have that concern," Rubie said. "The flip side is they will be playing in the summer, so could be late for the start of the season, though it's better to have a player missing part of August than most of January and February."
For example, Liverpool was so keen for Senegal striker Sadio Mane to return from the 2017 Africa Cup of Nations, it arranged for a private jet to fly him back. Mane was away for four weeks before he missed the crucial spot-kick as Senegal lost to eventual champions Cameroon on penalties in the quarter-finals.
Liverpool won only one game of eight while he was away on international duty.
Former Cameroon goalkeeper Joseph-Antoine Bell believes the switch is not being made to satisfy European clubs, but makes sense. "It is good for our players, our people and the game," he said. "You cannot keep saying players should come to play for their home team while they are being paid by somebody else."
(

0

)
(

0

)