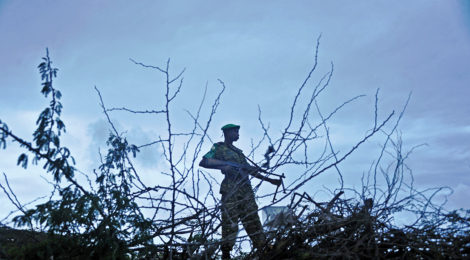 AU Marks Progress in Establishing Peace Fund
SABC
The African Union announced it has begun collecting funds from member states as part of a larger effort to pay for peacekeeping on the continent.
Dr. Donald Kaberuka, AU high representative for the financing of the Peace Fund, delivered an update on the fund to the United Nations Security Council. The fund is projected to be responsible for 25 percent of AU peace operations and support costs by 2020.
Predictable financing for peace efforts on the continent has long been an AU goal. Members of the Heads of State Summit of the organization first endorsed the AU Peace Fund in Kigali, Rwanda, in 2016, where they decided to endow it with $400 million by 2020.
"With these new governance arrangements, the AU Peace Fund will provide a more effective instrument, via which the AU and her partners in the international community can work together to promote the cause of peace and stability in Africa and the world," Kaberuka said.
The fund is expected to get $65 million annually from each of the continent's five subregions, a provision that will increase to $80 million per region by 2020. The fund will pay for mediation and preventive diplomacy, institutional capacity building, and peace support operations.
The AU wants to show the U.N. and the world that it is ready to share the burden for funding African peace operations as it works toward a stated goal of "silencing the guns" in Africa by 2020.
AU Commissioner for Peace and Security Smail Chergui said attracting resources to the fund is crucial to long-term peace. "The most central issue confronting the African Union at this stage is the need to mobilize resources from African member states into the peace fund," Chergui said. "At this stage I'm happy to report that almost 30 percent of AU member states have made contributions into the fund."
(

0

)
(

0

)