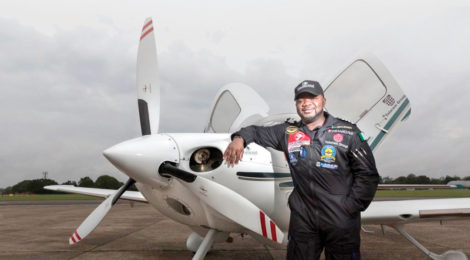 Nigerian Makes History with Solo Flight Around the World
AGENCE FRANCE-PRESSE
Nigerian airline pilot Ademola Odujinrin, known as "Lola," has become the first African to fly solo around the world.
The 38-year-old left Washington, D.C., in September 2016 aboard a Cirrus SR22, a small, single-engine airplane, and stopped in more than 15 countries on five continents during the journey, according to a statement by his foundation, Transcend.
Odujinrin landed at his starting point at Dulles Airport, just outside the United States capital on March 29, 2017.
"I want African children to think: 'I can do this, too!' " Odujinrin said.
The website Earthrounders lists Odujinrin as the first African among the 120 pilots who have flown around the world solo since American Wiley Post became the first in 1933.
A commercial airline pilot since 2011, Odujinrin works for Air Djibouti, which partially financed the project.
(

1

)
(

0

)