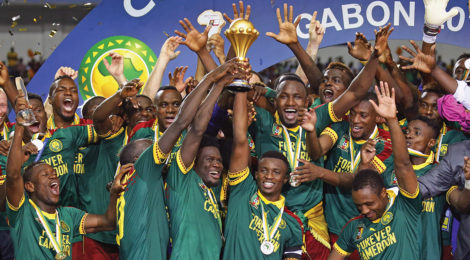 Africa Wants Five More Slots for World Cup
AGENCE FRANCE-PRESSE
FIFA officials say that Africa wants 10 places in the 48-nation World Cup in 2026, up five slots. The current system has 32 teams.
"All associations back an expanded World Cup, and Africa hopes for 10 places," said South African FA President Danny Jordaan.
The expansion of the World Cup, passed by the FIFA Council, goes into effect for the 2026 tournament. The new system will feature 16 first-round groups from which winners and runners-up qualify for the knockout phase.
Africa has had five places since the 1998 World Cup in France. No African country has advanced past the quarter-finals. The 2014 World Cup was the first in which two teams from the continent reached the knockout stage.
Should FIFA grant the 54-member Confederation of African Football's wish to double its African quota, it will represent a major victory for African teams, which have long been vocal about their perceived underrepresentation at the cup. Since 1978, Europe has held more than double Africa's guaranteed slots.
Asia, with 47 members in its football confederation, also contends that it is underrepresented in the tournament. Asia and Africa have the largest voting blocs in FIFA elections and are likely to get more new slots than other continental federations.
(

0

)
(

0

)