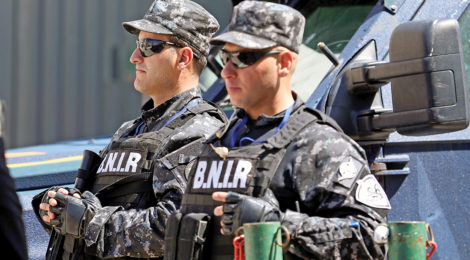 Tunisia Prevents 27,000 from Joining Terror Groups
ADF STAFF
Tunisian authorities announced they have stopped more than 27,000 young people from joining terror groups since 2012. Interior Minister Hadi al-Majdoub said the young people have been prevented from traveling to foreign countries where armed conflicts are ongoing.
Al-Majdoub said that aside from those prevented from leaving the country, about 800 suspected extremists have returned from abroad, and about 190 of them were arrested. The others are being closely monitored for signs of extremist activity, he told the newspaper Asharq Al-Awsat.
Tunisia has contributed more foreign fighters to ISIS than any other African country. Al-Majdoub said about 3,000 Tunisians abroad are actively allied with extremist groups. The top two destinations for Tunisian-born extremists are Syria and Libya, he said. In 2016, Tunisia dismantled 245 terror cells and arrested 517 suspected terrorists, Asharq Al-Awsat reported.
(

0

)
(

0

)