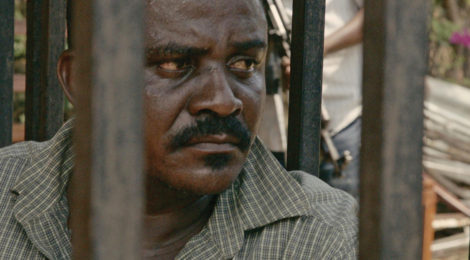 Tanzania Puts Poaching 'Devil' Behind Bars
AGENCE FRANCE-PRESSE
Tanzania sentenced its most notorious poacher, nicknamed "The Devil," to 12 years in prison for running an ivory trafficking network across five African countries.
Boniface Matthew Maliango, 47, was arrested in Dar es Salaam in September 2015 after a yearlong manhunt.
The Elephant Action League, which fights wildlife crime, said Maliango was believed to be responsible for killing thousands of elephants as the head of 15 poaching syndicates operating throughout Burundi, southern Kenya, Mozambique, Tanzania and Zambia.
He also is accused of leading a poaching network that supplied 66-year-old Chinese citizen Yang Fenglan, known as the "Ivory Queen." She was tried in Tanzania on charges of illegally trafficking 706 elephant tusks between 2000 and 2014.
According to the International Union for Conservation of Nature, the number of African elephants has fallen by about 111,000 over the past decade, leaving only 415,000 on the continent. The killing shows no sign of abating, with about 30,000 elephants slaughtered for their ivory every year.
Tanzania, which has one of the continent's biggest elephant populations, is one of the worst-affected countries. A recent census showed a 60 percent drop in the country's elephant population between 2009 and 2014.
(

0

)
(

0

)