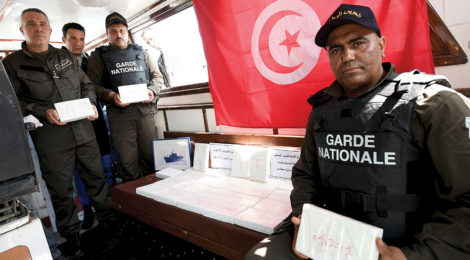 tunisian coast guard seizes HUGE cocaine shipment
AGENCE FRANCE-PRESSE
Tunisia's Coast Guard seized 31 kilograms of pure cocaine, valued at more than $6 million, off the Mediterranean coast.
The March 2017 bust came after "suspicious movements" were sighted on a boat off Cape Bon, a peninsula on the strait of Sicily, said Lt. Col. Mohamed Walid Ben Ali, who heads the Coast Guard in La Goulette, near Tunis.
Two men fled with the boat after hurling "a large red sack" into the sea that was recovered by authorities and found to contain 30 blocks of pure cocaine.
It was the first time that Tunisian authorities have netted such a large haul of the drug, said Ben Ali, who added that Italian authorities had been alerted about the two fugitives.
(

0

)
(

0

)