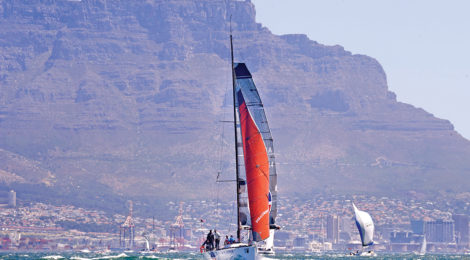 Trans-Atlantic Yacht Race Tests Young South Africans
AGENCE FRANCE-PRESSE
Young, determined and from parts of Cape Town known for gangs rather than yacht clubs, seven sailors took part in an epic ocean race to Brazil.
The crew of the 43-foot Gryphon boat competed in the Cape2Rio race — a 5,600-kilometer adventure across the South Atlantic to Rio de Janeiro.
Twenty-eight yachts started the race, which mixed professional sailors with enthusiastic amateurs on a continent-to-continent passage. The Gryphon team was put together by the Hout Bay Youth Sailing Development Trust, just outside Cape Town, as part of its work with disadvantaged young people.
"The sailing training is to keep some of the kids off the street," said Theo Yon, Gryphon's skipper. "We have kids from the disadvantaged communities and then some kids who have money, so it's a mix."
Yon, 27, who is from Hangberg, a tough district next to Hout Bay, rose up through the training system himself and now helps bring on other youngsters.
For months, the crew trained off the Cape Town coast for the race, which traditionally takes about 20 days of relentless work, little sleep and constant danger.
Cole Davids, 16, who is not in the race crew, said the Hout Bay sailing trust offered an alternative to life in some of Cape Town's most violent and poverty-stricken areas.
"It keeps me from the bad things that happen on the streets — the drugging, the killing, the stabbing," he said.
The Gryphon came in 10th out of 20 finishers in the January 2017 event.
(

0

)
(

0

)