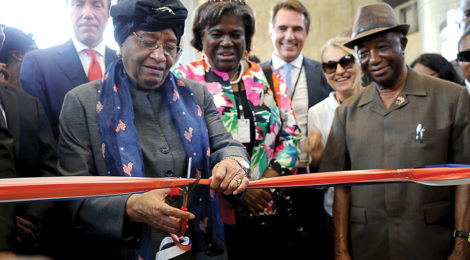 Liberian Power Plant Marks End of a Dark Era
AGENCE FRANCE-PRESSE
Liberian President Ellen Johnson Sirleaf has inaugurated the first turbine of a hydroelectric plant destroyed during the nation's civil war.
"Thank all of you for being a part of this historic day — the day when big lights in a small way replaced small lights of yesterday," Sirleaf said during a ceremony at the Mount Coffee hydroplant in mid-December 2016.
The plant, built in 1967, served the Liberian capital, Monrovia, and other areas until it was destroyed in 1990.
Since the end of the country's devastating 14-year civil war in 2003, the generation of electricity has been the economy's biggest challenge, with homes, businesses, hospitals and schools all operating with generators.
The hydroplant, which is producing 22 megawatts of electricity and should produce 88 megawatts when it is completed, is composed of 10 turbines. Only one of the turbines was functional as of the end of 2016.
(

0

)
(

0

)