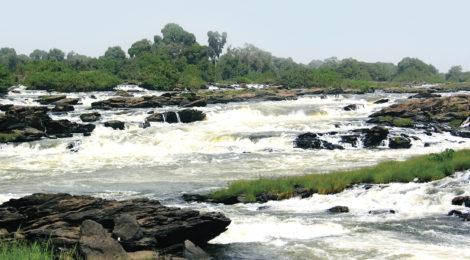 Cameroonian Hydroelectric Plant to Harness River Power
AGENCE FRANCE-PRESSE
The government of Cameroon is partnering with French energy giant EDF and the World Bank to fund a $1.2 billion hydroelectric plant, slated to cover up to one-third of the country's electricity needs.
Natchigal hydropower company has a 35-year lease to run the facility in the town of the same name, 65 kilometers from the capital, Yaoundé, CRTV radio of Cameroon reported.
Construction on the 420-megawatt plant was scheduled to begin in October 2016. The plant is expected to begin producing power in 2021.
EDF has a 40 percent stake in the venture, with the World Bank's International Finance Corp. and the Cameroonian government each taking 30 percent of shares in the Sanaga River project.
A 50-kilometer transmission line will transport energy to the main Yaoundé grid.
(

0

)
(

0

)