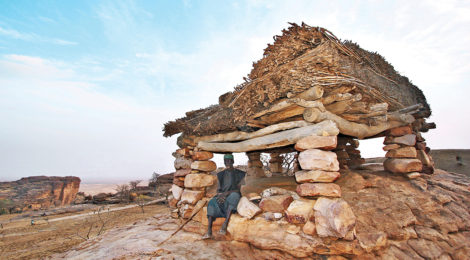 Where am I?
This area covers 400,000 hectares and includes 289 villages.
The Tellem people lived here, mostly in caves, between the 11th and 16th centuries.
The Dogon people succeeded the Tellem and live in the region to this day.
The majority of the area is covered by plateaus and cliffs.
ANSWER: The Cliff of Bandiagara, Mali
(

0

)
(

0

)