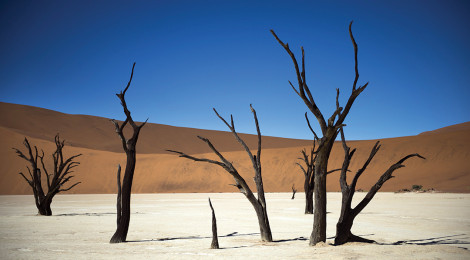 WHERE AM I?
CLUES
This attraction is part of Africa's largest conservation area.
The name of this area translates literally as "dead-end marsh."
A nearby river fills the large salt-and-clay pan during exceptional rainy seasons.
Surrounding dunes can be up to 400 meters tall, making them some of the highest in the world.
ANSWER: The salt desert of Sossusvlei, in Namibia's Namib-Naukluft National Park
(

0

)
(

0

)