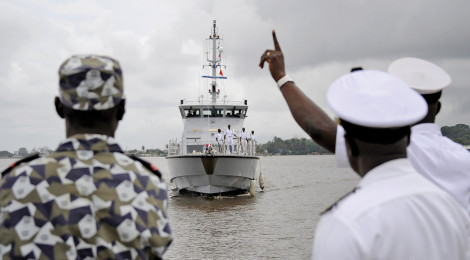 VIEWPOINT
As Africa enjoys unprecedented economic growth, coastal countries hope to reap the rewards of what is being called the "blue economy." Gulf of Guinea countries are benefiting from increased port traffic, tourism and underwater oil drilling. Several Gulf ports have expansion projects underway to accommodate larger ships from around the world.
But this growth is not guaranteed. It must be protected from threats that seek to blow it off course. The Gulf is now the world's leader in piracy with nearly an attack per week recorded in 2014, according to the International Maritime Bureau. Oil theft is draining the region's wealth and costing Nigeria alone $6 million per day.
Faced with these threats, West African militaries appear ready to respond. Nigeria is among the countries now investing heavily in its Navy. In early 2015, Nigeria commissioned four warships and plans to add two more before the end of the year. Likewise, Ghana has launched an electronic surveillance system that allows improved maritime domain awareness and is home to the Maritime Trade Information Sharing Centre, a voluntary reporting system tracking ship traffic across the Gulf.
Efforts at regional cooperation also are beginning to take shape. In 2013, more than 20 nations joined to sign the historic Yaoundé Code of Conduct. The agreement provides the framework for information sharing, joint patrols and the updating of maritime law across the Gulf region. Joint naval exercises reinforce this cooperation by helping to bridge differences in policy, communications and training that are inherent in all multinational coalitions.
The threats are real, but so is the capacity to overcome them. Whether on land or at sea, we all recognize that shared prosperity begins with shared security.
(

1

)
(

0

)