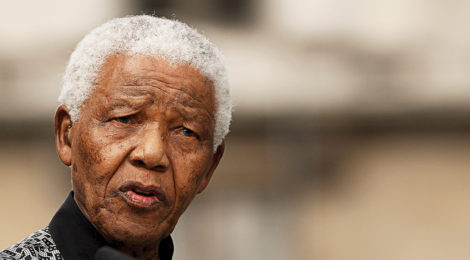 Sequel Launched to Mandela's Long Walk Autobiography
AGENCE FRANCE-PRESSE
The sequel to Nelson Mandela's celebrated autobiography, Long Walk to Freedom, was released in October 2017 after a South African writer completed an unfinished draft, Mandela's foundation announced.
Titled Dare not Linger, the book tells of Mandela's five years as president after the end of apartheid and the first open elections in South Africa in 1994.
Long Walk to Freedom, published shortly after the election, sold more than 14 million copies worldwide and was turned into a film starring Idris Elba.
Mandela wrote 10 chapters of his follow-up memoir by hand on loose paper and in files between 1998 and 2002, when he stopped working on it due to his age and hectic schedule. Mandla Langa completed the work using fresh interviews and research, as well as Mandela's own notes from when he was president.
The Nelson Mandela Foundation described the project as a "50/50" collaboration between Mandela, who died in 2013 at age 95, and his co-author.
The book's title is taken from the final sentence of Mandela's first autobiography, when he wrote that "with freedom comes responsibilities, and I dare not linger, for my long walk is not ended."
Mandela's widow, Graca Machel, wrote in a prologue to the new book that he struggled to complete it due to "demands the world placed on him, distractions of many kinds and his advancing years."
"Through the last years of his life he talked about it often — worried about work started but not finished," she said.
Mandela served one term as president of South Africa before stepping down. He retired from public life in 2004.
Verne Harris of the Nelson Mandela Foundation said the book would "fundamentally shift perceptions" about the anti-apartheid hero's time in power. "What emerges is … a hands-on leader who, in relation to aspects of his government such as the security establishment, was a bit of a micromanager," Harris said. "He was a politician's politician; he knew how to get the best out of people."
(

0

)
(

0

)